Pipeline
OC-1
CART CD1a Immunotherapy
T-ALL comprises 10–15% of all acute leukemias diagnosed in children and 20–25% in adults, with a median diagnostic age of 9 years. Survival of patients with T-ALL treated with intensive chemotherapy remains less than 70%, and relapsed/refractory (r/r) T-ALL has a particularly poor outcome of 6% to 20% in 5 to 10 years. OC-1 is a CART CD1a Immunotherapy developed as a treatment for refractory relapsed patients with cortical T-ALL, a T-ALL subgroup without many options to date. OC-1 received Orphan Drug Designation (ODD) from the EMA in 2021.
OC-2
CART CD22 Immunotherapy
B-ALL is the most common cancer in children and despite current 5-year disease-free survival rates of 80%, relapsed/refractory (r/r) patients still have a dismal outcome. B-ALL is less frequent in adults and still associated with unfavorable clinical outcomes. OC-2 immunotherapy, based on a bispecific CART, is an alternative treatment to salvage chemotherapy followed by autologous stem cell transplantation only suitable for 50% of eligible patients with r/r B-ALL.
OC-3
Novel γδ T cells allogeneic platform
Recently, γδ T cells have emerged as an alternative to αβ T cells for cellular immunotherapy. They are not constrained by MHC presentation of tumor‐associated peptides but, providing robust and durable antitumor responses. OneChain platform is a novel and efficient method for a selective, large‐scale generation of human cytotoxic Vδ1+ γδ T cells. They are very attractive candidates for adoptive cell therapy of cancer. Vδ1 naïve cells are produced in a TCR-independent manner and expanded to induce Vδ1+ T cell proliferation, which allows for a significant-fold expansion.
OC-4
Dual CART against GBM
Glioblastoma multiforme (GBM) is the most common and most aggressive primary brain tumor in humans, presenting an annual incidence of 3.2 cases per 100,000 individuals (U.S). Patients with GBM have a poor prognosis due to the current limited therapeutic approach, resulting in 5-year survival rates between 6% and 27% (2001-2015). OC-4 is a new immunotherapy against GBM, consisting of a dual CAR-T cell strategy targeting IL13Ra2-expressing GBM tumor cells and a key component of the immunosuppressive tumor microenvironment.
Stage of Development
Development
Preclinical
Clinical
Development
Preclinical
Clinical
Development
Preclinical
Clinical
Development
Preclinical
Clinical
Vision
To create a better, healthier world for people with cancer.
Mission
To discover, develop and deliver innovative therapeutics for patients suffering from oncological diseases.
Core Values
| | |
| --- | --- |
| Integrity | Doing What's Right |
| Teamwork | Working Together |
| Accountability | Taking Personal Responsibility |
| Excellence | Being Your Best |
Board of directors
Albert Carreras
Trustee of Josep Carreras Foundation
Albert Ferrer
Partner InVivo Capital
Laura Rodríguez
Principal Invivo Capital
Pablo Menéndez
Founder and CSO
Jorge Alemany
CEO
Team
Pablo Menéndez
Founder and CSO
Jorge Alemany
CEO
Wilmar Castillo Ávila
Project Manager
Víctor M. Díaz Cortés
Research Director
Laura García Pérez
Senior Research Scientist
Estibaliz Glaría Percaz
Research Scientist
Natalia Ruiz Gómez
Laboratory Manager
Julia Cyran
Industrial PhD candidate
Sergi Casadó
Research Scientist
OneChain' stakeholders
We count with the support of cutting-efge organizations from the private and public sector
Founder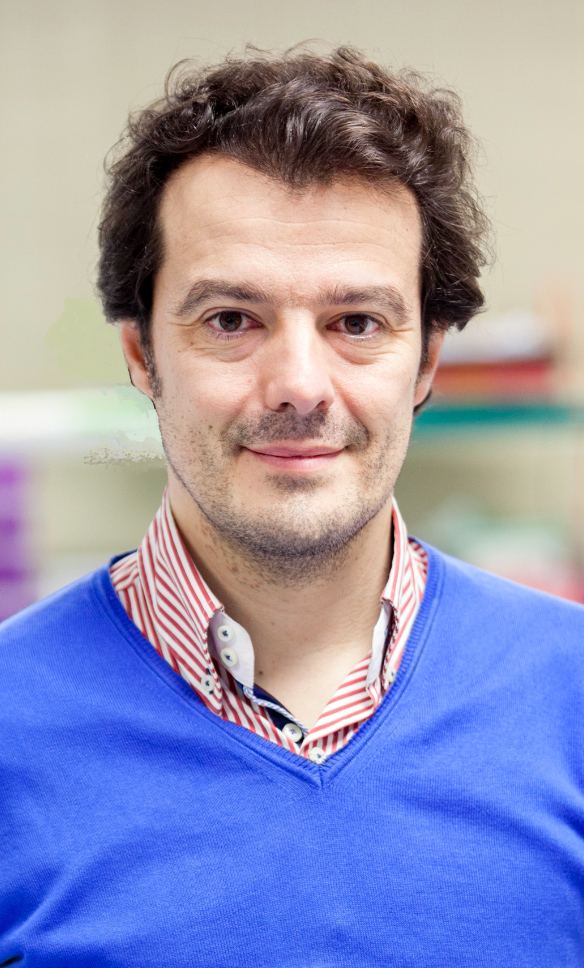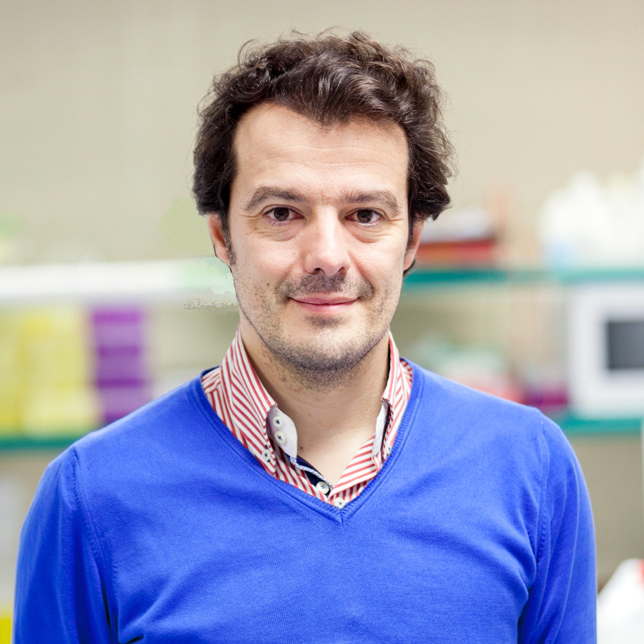 Dr. Menéndez, is world renowned for his work in the field of childhood leukaemia. Directs the Josep Carreras Institute's stem cell biology, leukaemia development and immunotherapy group. More than 180 of his studies have been published by the world's most prestigious scientific journals. Awarded by the triennial ED Thomas Postdoctoral Fellowship, by the Josep Carreras Foundation, and three times by the European Research Council (ERC), the most important scientific funding organisation in Europe.
Contact
Office
C/ Muntaner 383, 3rd 2nd 08021 Barcelona Spain
Laboratory
Parc Científic de Barcelona. Cluster II, C/Baldiri Reixac, 4-12 i 15, 08028 Barcelona